+++SAVE THE DATE+++

LandAware MayDay
round-the-clock Conference
(19 May 2021 2:00 pm CET – 20 May 2021 2:00 pm CET)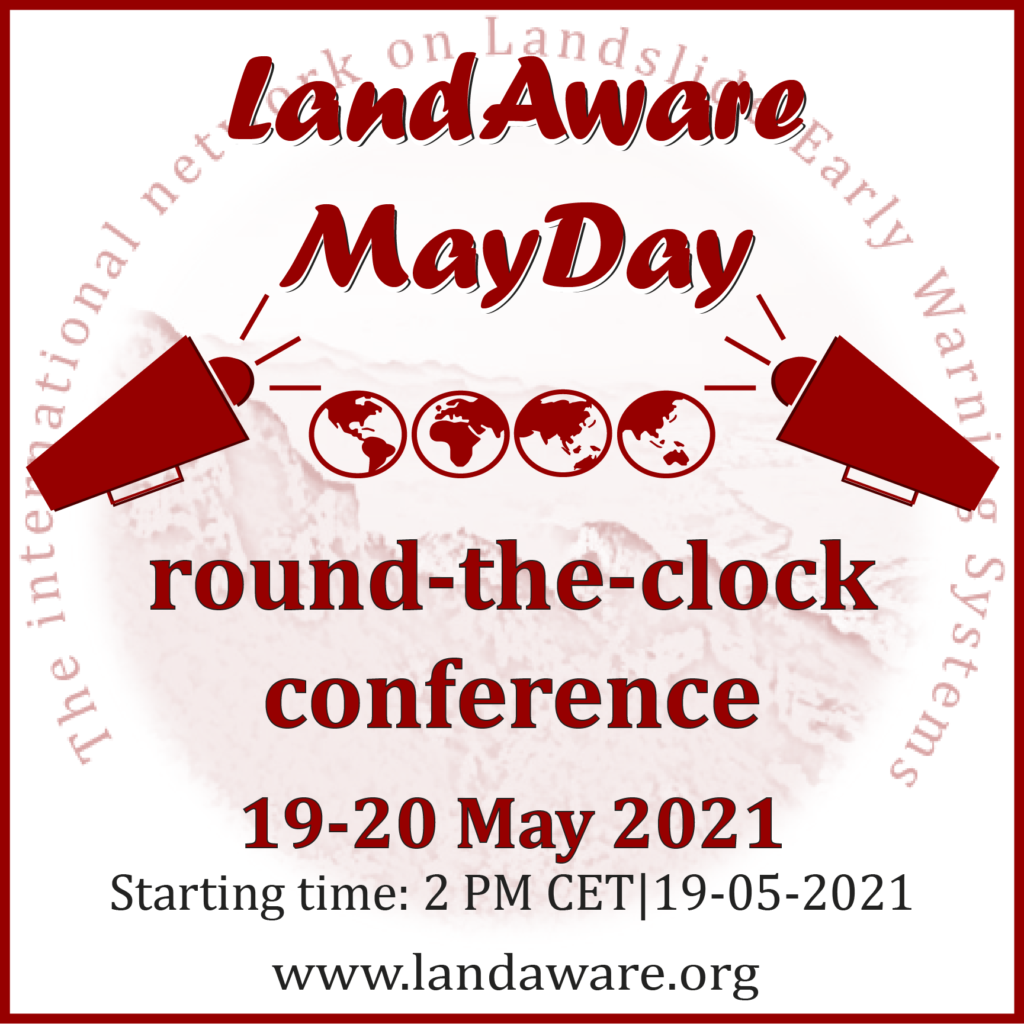 What will it be?
– A diversified and engaging workshop that will include working groups meetings and tasks, as well as networkwide activities and special events.
When will it be?
– It will be a 24-hour event. Whatever your time zone, you will be able to find activities that suit your interest in adequate "time slots".
Where will it be?
– The MayDay conference will be held online.
How much will it cost?
– A no-cost registration is required. LandAware tries to keep all activities free of charge.
+++STAY TUNED FOR UPDATES+++