NEWS received from
Mirianna Budimir (Practical Action, SHEAR)
Developing regional-scale landslide forecasting in two hazard-prone regions of India: the LANDSLIP project.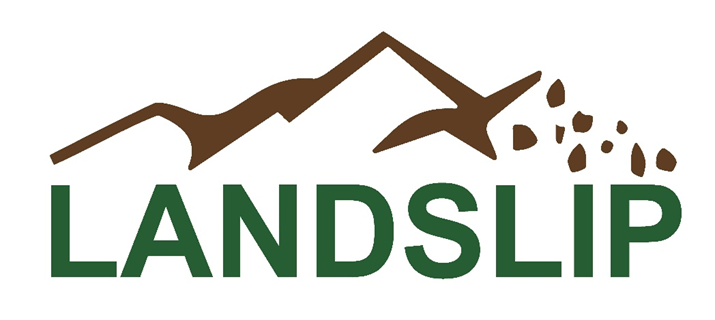 Over twelve per cent of the Indian land mass is prone to landslides, directly impacting settlements, roads, strategic trade corridors, and heritage sites. As part of the UKRI funded Science for Humanitarian Emergencies and Resilience (SHEAR) Programme, an international research team have co-developed a prototype regional-scale landslide forecasting system in two hazard-prone districts of India, helping authorities to improve early warning and build resilience to rainfall-triggered landslides. This research project, LANDSLIP "Landslide multi-hazard risk assessment, preparedness and early warning in South Asia: Integrating meteorology, landscape and society" research project, ran from 2016 to 2022.
The LANDSLIP consortium consisted of physical scientists, engineers, social scientists and practitioners from nine organisations in the UK, Italy, and India, including the Geological Survey of India, who are the principal government agency for landslides in India:
India: Geological Survey of India, Amrita University, Practical Action-India, SaveTheHills and Keystone.
Italy: Consiglio Nazionale delle Ricerche.
UK: British Geological Survey, King's College London, Met Office, Practical Action Consulting International, Newcastle University.
Through multi-agency collaboration, using interdisciplinary methodologies and perspectives and associated funding of eight PhD students, LANDSLIP has also developed new research and insights by building on existing scientific research in India, the UK and Italy.
Project outputs are aiding Indian authorities to further develop data, models, protocols and procedures to improve landslide forecasting and, in turn, support early warning.
For more information on the project, and to access resources produced by the project see: